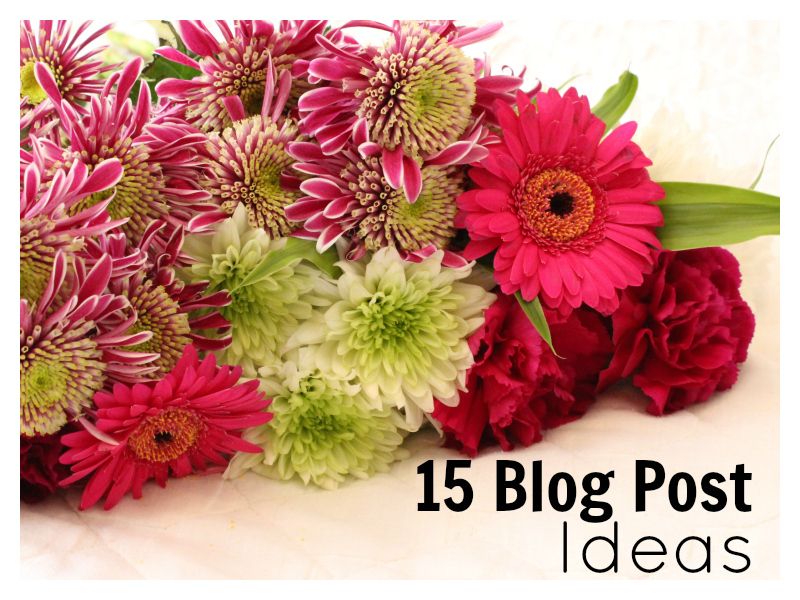 We all have those moments where we have writers block so if you are stuck below are some ideas that might give you some inspiration!
#1 Interview Someone
- An interview is a great way to add something a little different to your blog and I love reading these type of posts to get to know people better. You could do an interview with yourself to share more with your readers or interview your fellow bloggers. My friend
Stef
from Scottish Stef's Nails interviewed me a while ago for her blog and it was a lot of fun.
#2 Favourites - Share your favourite's with your readers. This could be monthly, yearly or one off posts and could cover a variety of different areas. For example, although my blog focuses on beauty products from time to time I also share other favourites too such as food, books and candles.
#3 Guides/Tutorials - Love makeup or craft? Why not try writing up a guide/tutorial for your readers to follow so they can re-create it.
#4 Share your experiences - This is a wide area and could cover a whole host of different blog post ideas from experiences within the blogging world, life or more specific topics.
#5 Tags - There's always tags floating around the internet which will give you a list of questions and can be a great way to add something different to your blog.
#6 Collections - If you have an interesting collection of something such as makeup or other items you collect you can write it in a single or series of blog posts.
#7 Share your bucket list - A craze which has been around for a while is to have a bucket list which is basically just a list of things you want to do within a certain time period. I love reading these and seeing how everyone's goals in life differ.
#8 Wish Lists - These are really fun posts to create and I love reading them. My favourites are obviously fashion and beauty related but this can be applied to anything.
#9 Share your favourite bloggers/You Tubers - It's great discovering new blogs and You Tubers and I think it's so lovely when I see posts like this. Spread the word of the people you love to watch/read.
#10 Food Recipes - This one depends on the niche of your blog but if suitable maybe add some fun food related posts into the mix. These can be tutorials, recipes and simply foods you are loving at the moment.
#11 Holiday/Travel experiences - If your blog is more travel/lifestyle related why not try sharing some of your travel and holiday experiences with your readers? It's a fun way for people to learn about new places around the world and there's nothing better than word of mouth.
#12 Blogging Stories - Again, this is a wide area so you would write a whole host of posts on this one. Maybe think about what first got you into blogging? What you love about it? Tips/tricks you have learnt along the way?
#13 Start a series - I love reading series on blogs and it makes me go back time and time again. This can be anything such as 'Top 5 Lipsticks' etc the world is your oyster!
#14 Get to know you - This is similar to number 1 but instead of an interview type post with specific questions why not just tell your readers a little more about the person behind the blog?
#15 Favourite Apps - Lastly, everyone these days is either glued to a smart phone or tablet and using the thousands of apps available to us daily. Share your favourites with your readers!
I hope you found this blog post useful :)
What do you think of these blog post ideas? Do you have to add?

Check out these great blogs by my lovely advertisers:
To advertise with Kimberley's Beauty Blog find out more info here